Go To Palestine
---
It Will Change Your Life
Below are ideas for two basic ways to go to Palestine:
Visiting & Solidarity Work:

1. VISITING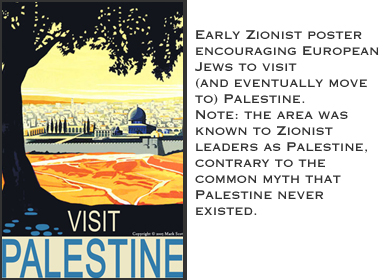 Visiting Palestine is a great way to learn about the situation through first-hand witnessing and talking with Palestinians. Below are ideas for both longer and shorter visits:

A. Delegations Most people visit Palestine with a delegation traveling together through Palestine for a week or more. Dozens of delegations go every year, so there are many to choose from, to find the best fit for you. They are all good. Some of the many options:

a. Eyewitness Palestine (highly recommended)

b. Global Exchange

c. Middle East Children's Alliance

d. American Friend's Service Committee

e. Friends of Sabeel – North America (focus on Palestinian Christians)

Some delegations are specifically geared toward a specific campaign for activism:

f. Birthright Unplugged offers a Boycott-Divestment-Sanctions Institute in Palestine and other activism-oriented trips

g. Congressional Accompaniment Project offers delegations specifically focused on engagement with elected US officials (or even bringing them with you!)

h. CODEPINK is leading delegations from Egypt into Gaza to break the siege on Gaza.

i. Holy Land Trust

j. Israeli Committee Against House Demolitions

k. Siraj

l. Christian Peacemaker Teams


B. Quick Visit or Day-Trip If you're already in the area and just looking for organizations to facilitate a quick visit, check out the "alternative travel options" at the bottom of this page. The last four groups above also offer day-trip options. There are many, many great possibilities.


If none of these works for you, contact Anna Baltzer and we'll find you one that does.



2. SOLIDARITY WORK
If you want to be more than just an observer and can stay in Palestine longer, consider how you could be most useful on the ground. Of course, the answer varies depending on your skills.


A. Solidarity Organization in the West Bank Consider working with a solidarity group on the ground accompanying Palestinians, documenting human rights abuses, and/or supporting Palestinian-led nonviolent resistance. A few organizations to check out are:

a. International Women's Peace Service (women only; based in Palestinian village in the north West Bank)

b. International Solidarity Movement (decentralized Palestinian-led nonviolent direct action organization since 2002)

c. Palestine Solidarity Project (Palestinian-led nonviolent direct action organization based in village in the south West Bank)

d. Michigan Peace Team (nonviolent solidarity teams open to people from any state—not just Michigan)

e. Christian Peacemaker Teams (Christians only; based in Hebron Old City and At-Tuwani; presence for more than 10 years)

f. Ecumenical Accompaniment Programme in Palestine and Israel
(focusing living with and accompanying farmers and families)


B. Missions to End the Blockade on Gaza

a. The Free Gaza Movement (boats traveling between Cyprus and Gaza through international waters carrying humanitarian supplies and solidarity workers to break the siege; some boats have gotten through and others haven't)

b. CODEPINK delegations -- see above.


C. Working on Grassroots Projects There are dozens—if not hundreds—of various grassroots projects happening throughout the West Bank, including in East Jerusalem.

a. Grassroots Jerusalem has compiled a network of grassroots organizations in/around the city that one can support or get involved with.

b. Other West Bank Organizations tend to be in flux and are harder to connect with but equally—if not more—important to support. Arabic speakers, trained EMTs, and those experienced with the law or grant-writing are in particular demand within these Palestinian organizations. If you have some of those skills to offer—or want to see if you can be useful even if you don't—contact Anna Baltzer.


FINAL NOTE: Palestinians welcoming internationals to Palestine tend to ask for one thing in particular: that people return home, share their stories with others, and help build the movement for justice in Palestine from their own countries. Perhaps the most important part of any trip to Palestine is what you do *after* it.

For more info about (1) tapping into the US movement and (2) how to most effectively speak to and organize your community about Palestine once you're home, click here.

Thank you to Hannah Mermelstein for helping to compile this list.