Organize Screening
---
Organize a screening of
Life in Occupied Palestine: Eyewitness Stories & Photos
(or Slingshot HipHop)
I. Anna Baltzer's award-winning
presentation
in
Life in Occupied Palestine: Eyewitness Stories & Photos
provides an excellent introduction—in a down-to-earth, non-alienating way—to the occupation of Palestine and the nonviolent movement for freedom and equality in the Holy Land.
Join hundreds of others in screening the video
at a local conference, church, school, library, coffee shop, senior center, community center or home, or elsewhere!
Useful tips & materials:
1. If you don't have a copy of the DVD but want to do a public screening, visit Brave New Theatres for a free copy! Info at
Free DVD Project for Palestine
.
2. Make sure you
give attendees something to take away with them
. Consider distributing one of the handouts below so that people are equipped with the facts from the presentation, sources of that and more information, and ideas for getting involved. You are encouraged to delete the last paragraph (about Anna's other books) in any of the below handout options and
insert information about your local group
so viewers know how they can join or support local efforts:
3. If possible, consider inviting someone who has been to Palestine to answer questions about their own experience after the DVD. It's a lot to digest and people may feel the need to discuss it, or they may not.

If a local Palestinian is interested in doing this—all the better. It's important to challenge the perception that Jewish voices are more credible than Palestinian voices on this issue. Palestinians are, of course, the experts on their own struggle.
4.
Consider bringing extra copies of the DVD
to sell at the event. This will encourage others to spread the word, and can help you raise funds to organize other events in the future.
Contact Anna
to get DVDs on contingency or for a bulk rate.
5.
PUBLICIZE!
Below are some materials and ideas for publicity.
NOTE
: For all of the below, an easy way to find and contact local media is via
this website
.
Important: Always make sure to call after sending any materials to follow up
that they received it.
6. Other useful tips for hosting a screening can be found
here
.
II. Consider
airing Life in Occupied Palestine on Local Public Access TV!
III. Another video to consider screening is
Slingshot Hip-Hop
, an incredible documentary about the rise of the Palestinian hip-hop movement as nonviolent resistance through music and spoken word. This DVD is one of the best out there to learn about the people of Palestine, especially for youth. Personal and institutional copies available
here
, or contact the filmmaker.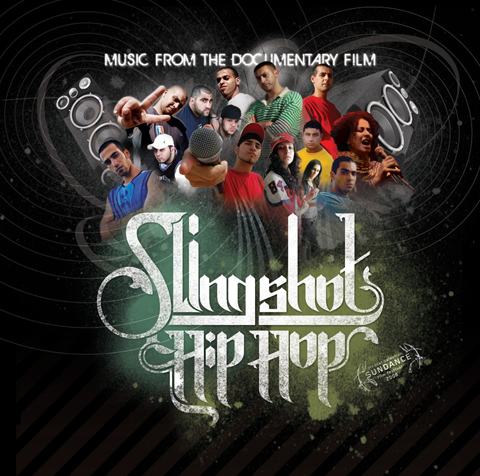 For a comprehensive assortment of Palestine films, visit
Palestine Online Store
.